The Red Chamber Cultural Society was formed to support the activities of the Red Chamber ensemble through the preservation, development, and promotion of traditional music and instruments from around the world. The ensembles activities also promote music by woman, minority cultures, and emerging artists.
Society Mandate:
The purposes of the Society are:
a. To support, present, and promote the education, preservation, contemporization, inter-media
experimentation, and cross-cultural exploration of traditional music and arts from the world's cultures.
b. To create platforms for arts and cultural professionals, youth, elderly, and those with physical or
mental challenges to work together to explore existing and new world cultures.
ACTIVITIES:
Emergence 2020 ONLINE
Guilian Liu, San Francisco Symphony Orchestra, Feb 2020
RC World: tour to China, November 2019
RC World: Guangzhou TV, China, July 2019
Emergence Mentorship program for woman from underrepresented cultures/genres. May 2019
Mei Han and Red Chamber, San Francisco Symphony Orchestra, Feb 2019
RC World: CCTV, China, Feb. 2019
Mei Han and Red Chamber, tour to Portugal, May 2018
Mei Han and Red Chamber, tour to Vancouver Island Music Fest with Yoro Noukousi, 2018
Mei Han and Red Chamber, ISCM concert, Vancouver, BC, 2017
Mei Han and Red Chamber, tour to Courtenay BC, 2017
Mei Han and Red Chamber, tour to Nevada, 2016
Mei Han and Red Chamber, Contemporary and Classical Chinese Music CD, (ARC Records), 2016
Support:
The Red Chamber Cultural Society would like to thank the following agencies for their support:

OPERATIONAL


TOURING



EMERGENCE MENTORSHIP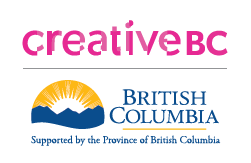 Register and incorporated under BC Societies Act:
Feb. 24th, 2015
Board of Directors
Mark Armanini: Pres.,
Jan Walls: VP,
Aneeta Dastoor: Sec.,
Katherine Lee: Tres.,
Christine Han,
Serra Hwang,
Cora Li-Leger:
Members